Cheesecake recipes often seem easy but what they miss are the simple tips and tricks. It leaves you wondering why your cheesecake is not as awesome as promised. Well, there's nothing wrong with the recipe. There are certain simple things to keep in mind and your cheesecake will become as perfect as the ones you love at your favourite bakery. These 5 tips will make sure there are no more leaks, lumps or cracks!
1. Temperature Control
Cream cheese, sour cream, eggs and even sugar, all the ingredients for the batter MUST be at room temperature before mixing them, otherwise it gets lumpy. Let them sit on the counter 2 hours prior to making the batter or submerge eggs in warm water and cute cheese cream into small pieces to speed up the process.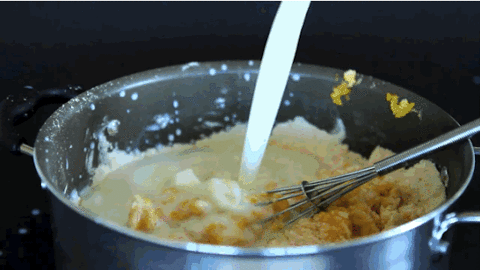 2. Crust Tricks
The crust is often distributed unevenly and is thick in places. Use a flat bottomed glass or cup to push the crust to the bottom and 1 or 2 inches up to the sides. You must let the crust cool down completely after baking and then add the custard to it.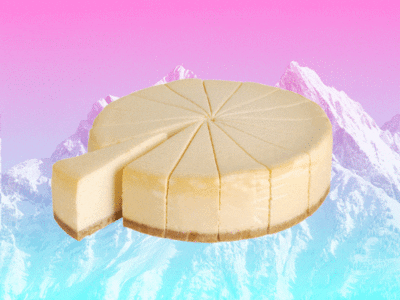 3. Know the correct way to check if it's done
Opening the oven while baking lets the steam out making the cheesecake sink in the center. Poking is not a good idea either. The best way to check is to give it a little jiggle and see if the edges are stiff and the center wobbly. DO NOT over bake if the center jiggles. That's the way it's supposed to be.
4. The Perfect Water Bath
The cheesecake batter is delicate. The best way to make it smooth, even and non-lumpy is to bake it a water bath. Wrap your spring-form pan with 2 layers of foil and put it in a roasting pan with water. If you're not comfortable doing this and want to make life easier, just put the roasting pan on the lower rack and cheesecake pan on the upper.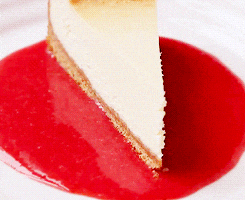 5. Damage Control
Cheesecakes need to be left to settle thoroughly, preferably overnight. The cake pulls away from the edges on its own. You just need to dip a knife in warm water and run it through the edges and use the same knife to cut clean slices. Still have cracks? Don't worry and fill them with fruits and nuts of your choice!