A bespoke ornamental table is not unusual in a lavish home. But what if that table had an exclusive feature that would set it apart, like some ingrained technology or rare artwork? It takes a discerning eye, but your home can spell opulence, taste and class with objects that are slightly different, but still make a statement.
Precious seats
Precious metals have been adorning our necks and wrists since time immemorial. When it's time to play host to affluent associates, out comes the silver tableware. But it's not just tables and necks being graced by precious metals; add some silver to your furniture—an ornate mirror, a set of table lamps, side tables, or perhaps Exclusively Yours' stunning three-seater sofa with armchairs, set in teak wood with silver cladding. Metal talks indeed!
Lounge in style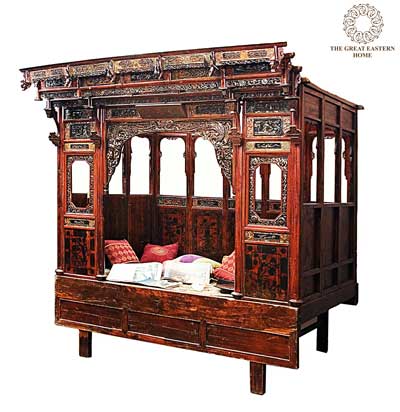 A certain glamour accompanies the daybed. Once associated with leisure and socializing, daybeds were often found in Egyptian, Greek, Roman and Chinese royal households. Today, you can enjoy lounging on a piece that makes a statement! The Opium Bed, a Chinese bed from the Great Eastern Home will add a grand feel to your space. In days of yore, the sliding windows would offer privacy to young couples or to opium smokers who would enclose themselves within these casings, which would be draped with heavy fabric to keep the smoke from drifting out. Talk about bespoke decadence!
Showcasing art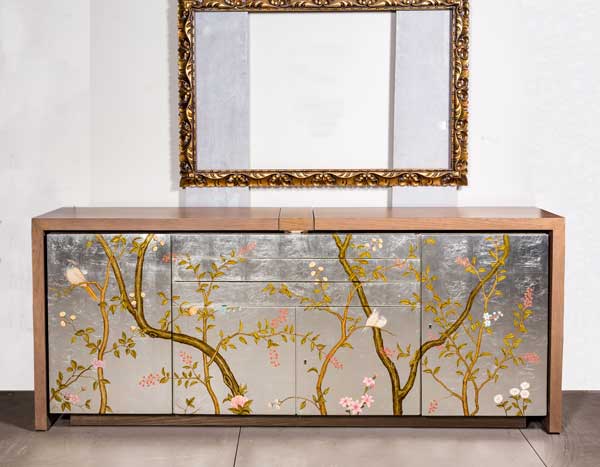 Your best bone china, crystal glasses and table linen require more than an ordinary sideboard. Store your crockery in a unit as precious as your tableware, showcasing great art at the same time. Fusion Access' Oriental Sideboard has a beautiful vintage feel that highlights intricate work—a hand-painted silver leaf background, featuring elegant flowers, blossoming trees and cheerful birds. This unique sideboard-cum-bar is easy to incorporate in any traditional or contemporary decorative scheme.
Bedding it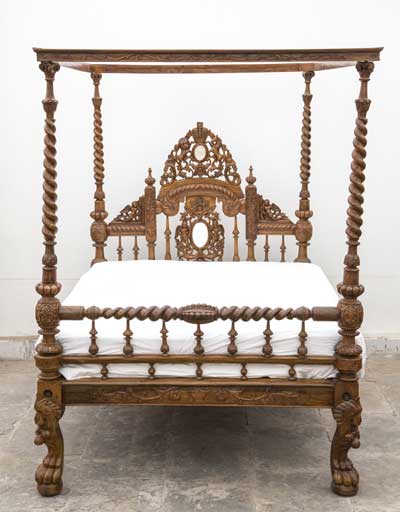 Your bed is the most visible piece of furniture in your bedroom. Hence it is important to invest in one that matches your room and one that you can live with day in and day out. You can never go wrong with a classic four-poster. Sleep like royalty on Anemos' carved Burma-teak, four-poster bed inspired by the British Colonial times. It is the intricacies of the carvings—which include a lion, a horse, a ram and even a couple of cherubs—that steal the show.
Table treasures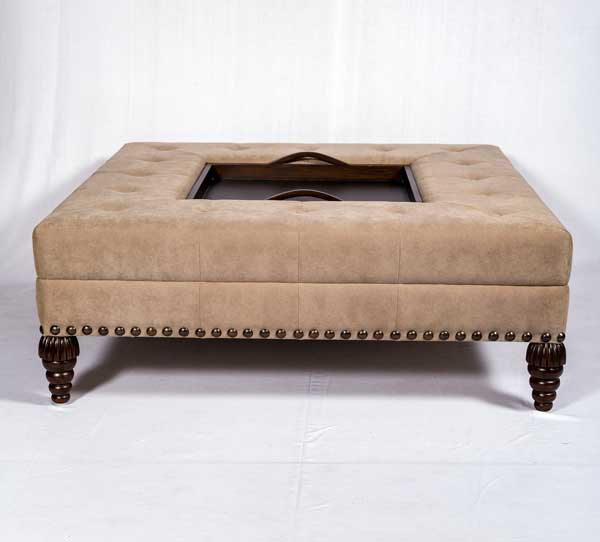 Why settle for a simple centre table when you have tables that defy norms. The Cigar Room Table by Fusion Access is a functional padded table with hand-carved legs, antique brass nail heads and a detachable service tray. Made from old Burma teak, marine ply, veneer, foam and fibre, this over-scaled ottoman is elegant and rugged at the same time. If you want to really make a statement, Exclusively Yours has an opulent table with a falcon stand crafted in silver.
Bench of wonder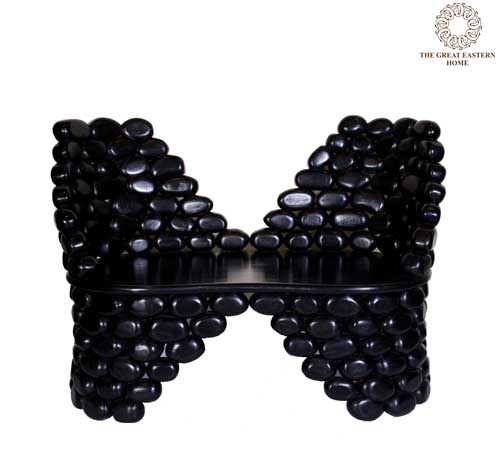 An elegant bench in your garden does not only provide you with a place to relax, but also adds to the beauty of your surroundings.The Great Eastern Home's Pebble Bench, specially designed for the outdoors is guaranteed to fit in naturally in your garden. However, you can place it in the balcony or near huge French windows to get the outdoors inside. Made from wood, this piece of furniture is made to last a lifetime and gives the space an exclusive look.
Storage stories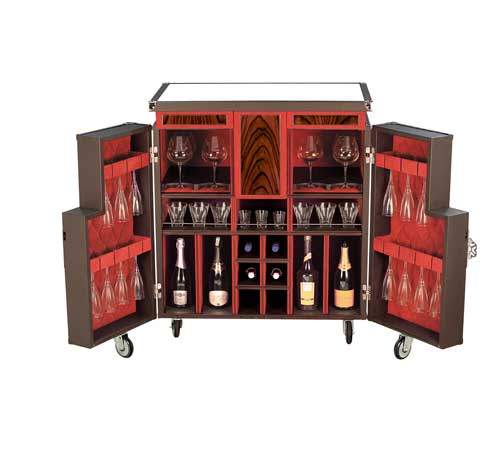 If you love concocting new cocktails and hosting soirees, keep your decanters, limited-edition bottles and wine glasses in a storage space that serves as a mesmerizing art piece as well. Instead of a traditional bar unit, arrange your bar treasures in Trunks Company's handcrafted trunk, which can be set up anywhere you please.